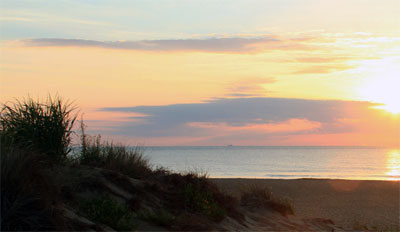 We invite you to enjoy our website and hope you will take an active part in your community by becoming a member of the North Virginia Beach Civic League.
One of our best accomplishments over the last two or three years has been the accumulation of email addresses for members of our neighborhood civic league.  This master email list is closely guarded and used only to send out information that the president or board feels is important to our neighborhood.   The function is to apprise neighbors when there are changes  — like traffic/construction disruptions, side street paving schedules, zoning changes, neighborhood civic league functions or special meetings, important announcements.

Our community, often referred to as the North End, is actually a combination of several small neighborhoods, including  Ubermeer, Pirates Hill, Crystal Park, and Princess Anne Hills. Nestled between the Atlantic Ocean and Seashore State Park, the North End is unique in that it has historical landmarks at both ends:  the Old Cavalier Hotel to the south and the Cape Henry Lighthouse to the north. 

All property owners and/or residents may join.  Additionally, any former property owners and/or residents who have been members of the league and who wish to continue to participate in league activities may do so as well.  Click Here for Welcome Letter
Membership dues are $20.00 per year, and our fiscal year runs from January to December.  Please complete the membership application and mail along with your check made payable to "NVBCL" to:  Treasurer – NVBCL, P. O. Box 1676, Virginia Beach, VA   23451.

Interesting Facts about the North End